Futurestate Design
How to step out of the past to create a business fit for the future
Buy the book on Amazon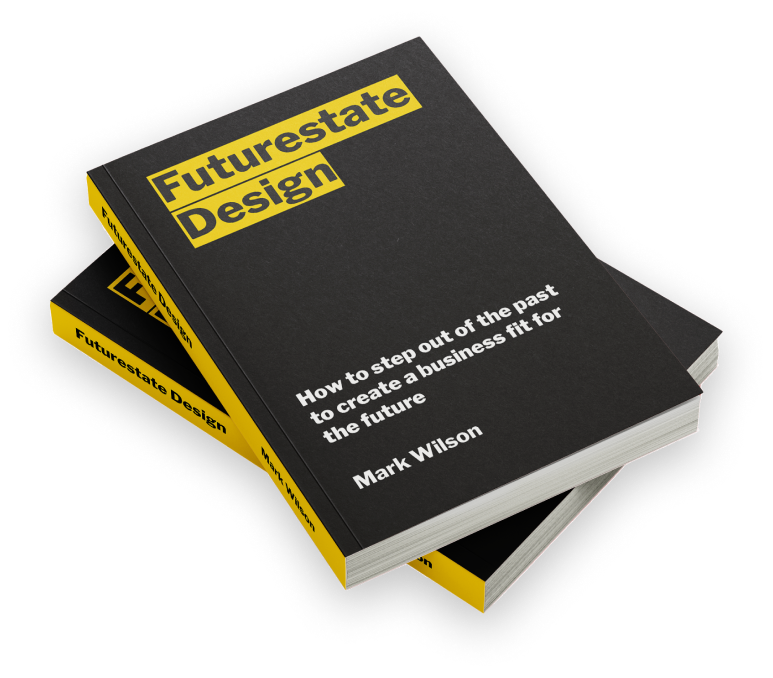 This is a book to help you think differently about the future of your business.
Most established businesses find it difficult to change – because the tools they use to think about their future unknowingly tie them to their past.
Based on two decades of innovation experience with hundreds of established companies around the world, business innovation specialist Mark Wilson brings you Futurestate Design, outlining the techniques to help you break away from traditional business thinking and design a business fit for the future.
You'll be surprised by what's holding you back and excited to get started on imagining what your future should look like.
Kind words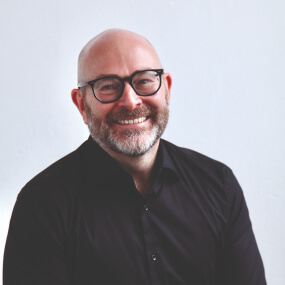 About the author
Mark Wilson is CEO at Wilson Fletcher, a London-based business innovation consultancy. Over the last 20 years, Mark and his team have gained unique insights into challenges of driving tranformative change in established organisations from their work with leading companies around the world.
You can find Mark on LinkedIn, or at the bar.
Read on
Customer-led design is an accepted norm these days; a go-to approach for innovation teams. But there's a fundamental flaw in customer-led design when you're trying to take a real leap forward: customers can't lead you there.
Incremental innovation is everywhere, but the real step-change, breakthrough innovations are much harder to come by. There's no fixed formula for success, but here are six key techniques that we use consistently to generate big ideas.
The last decade is littered with companies brought low by an unexpected disruption, but avoiding the same fate doesn't require a crystal ball. A new perspective on what a healthy company looks like is the key to preventing calamity.